We strive to provide our clients with timely and accurate results that allow them to make informed decisions regarding the dispositon of their cases
We do this through thorough education and training in fire origin and cause investigation principles and methodologies as well as seeking to understand the needs and desires of our clients.
Glenn Johnson
Vice President Glenn Johnson is an experienced fire officer and fire investigator in the state of Washington.  Mr. Johnson retired from the Richland, WA Fire Department in 2004 after serving there as Chief for 5 years and as Chief of the Walla Walla, WA Fire Department for 7 years before that.  He started as a volunteer firefighter in Iowa in 1972 and has served at nearly every rank in the fire service since then.
While serving as a Special Agent for the Iowa State Fire Marshal and then as Assistant Fire Marshal in Kitsap County, WA, Chief Johnson was lead investigator or second investigator on more than 2,200 fire origin and cause investigations and an additional 1,600 more for Q•Global Forensic Fire Investigation, Inc.  He has testified as an expert witness in two states and in federal District Court.  For the past 17 years, he has owned and operated Q•Global, Inc, a forensically based fire origin and cause determination company and is licensed in Washington, Oregon and Montana.  Chief Johnson has taught Basic Fire Investigation for more than a dozen classes, the Advanced Electrical Fire Investigation class 6 times, and has taught the Fire Investigation class at the National Fire Academy in Emmitsburg Maryland.
When the State of Washington adopted the International Fire Service Accreditation Congress (IFSAC) certification system, Chief Johnson was among the first investigators in the state to become IFSAC certified.  He is also certified as Firefighter I & II, Fire Officer I & II, and as an Instructor I. Gwen Johnson has been a member of the fire service for more than 20 years and has held rank as both a firefighter and a fire officer.  She began her fire investigation career in 2002 after taking Basic Fire Investigation through the Northwest Fire Investigators Association in Spokane.  Since that time, she has taken advanced fire investigation courses in origin determination, vehicle fire analysis and electrical fires.  In addition, she has helped teach 6 sessions of Basic Fire Investigation, assisting with basic training for more than 100 students.  She regularly works as lead or second investigator on structural, vehicular and wildland fire origin/cause determinations.
Since 2003, Ms. Johnson has served as President and principal owner of Q•Global, Inc. in the Washington State.  The company provides Forensic Fire Origin and Cause Determination Services for several insurance organizations and contract fire marshal services for four small cities.  Ms. Johnson and her partners conduct over 200 insurance loss investigations per year and are highly regarded in the industry.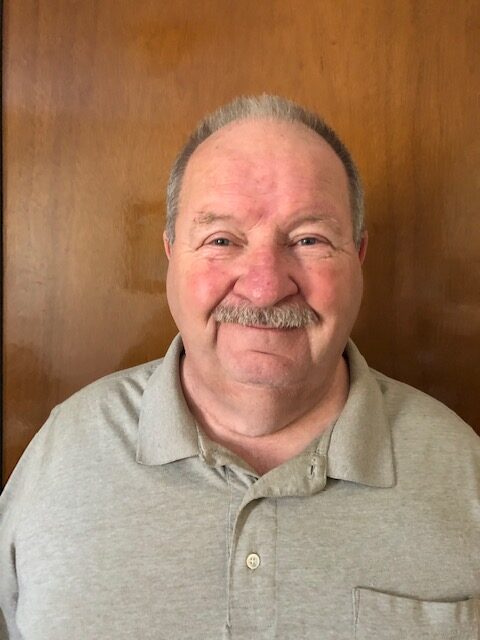 Bill Steele has 50+ years' experience in law enforcement, fire service, EMS, and emergency management experience. Serving in Washington State, Alaska, and Idaho. Bill is a Certified Fire Investigator by both the International Association of Arson Investigators (IAAI) and the International Fire Service Accreditation Congress (IFSAC), as well as the NWCG in wildland fire investigations.
Bill has functioned at most levels of law enforcement and fire service from patrol officer to Chief of Police and from volunteer firefighter to Career Fire Chief.
Loving the outdoors and volunteering in his community, his passion in addition to his family is teaching and helping people, he embodies this quote from Ben Franklin ~ "Tell me and I forget, Teach me and I remember, Involve me and I learn."
He is also a real HAM – amateur radio that is- KD7GJY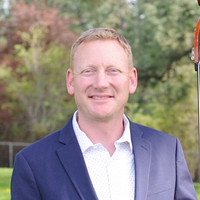 Jim Adams has been an investigator with Q. Global since 2017. He has been involved in the volunteer fire service since 1991 and currently holds the rank of Captain for Lincoln County Fire District #4 where he oversees the EMS program for the Reardan Station. Mr. Adams has over 20 years experience in the fireplace and hearth industry where he specialized in training best practices for installation, service, code compliance, and product knowledge. In that industry he was a Certified Chimney Sweep, NFI Certified Specialist in pellet, gas, and wood burning appliances. He is a F.I.R.E. Certified Fireplace and Chimney Inspector and an IAAI designated Fire Investigation Technician. He also holds a Gas Heating Mechanic 1 license issued by the City of Spokane.
Jim is an avid hobbyist and outdoorsman with many interests and an active appetite for information. John Bartels has worked in the field of electrical engineering for nearly thirty years with experience in test and reliability engineering in the aerospace, test and measurement and communications spaces, electrical engineering in radio and TV broadcast environments as well as electrical design engineering in industrial and commercial applications.   John has served with Q.Global as a fire investigator and electrical engineer since 2019 and has taken several courses focusing on origin and cause determination and electrical fire analysis.  John is currently licensed in Washington Idaho and Montana and regularly works as lead investigator on structure fires in this region.
When not focusing on origin and cause determination of structure fires, John loves detailed study of Biblical prophecy and spending time in the great outdoors.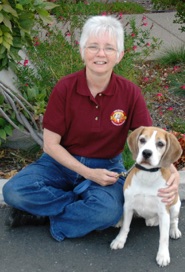 Q•Global has a professional, certified Ignitable Liquid Detection K9 team (IGLK9) available to assist in your investigations. The canine's phenomenal sense of smell allows them to detect and indicate liquid accelerants not always visible to the eye or evident from burn patterns.